"There becomes this beautiful sense of freedom when
you truly believe that you will always be OK. 
Always persevere.  

No matter what."

Helping CEOs Bridge Success with Fulfillment
It's said that success without fulfillment is the ultimate failure.  Having owned 3 businesses and been involved in many business organizations, including the Entrepreneurs Organization (EO) and YPO, I understand the drive and challenge many CEOs and Executives have in creating a truly successful personal and business life.  There is a synergistic effect that happens when you can start to master both.
"Sexually and in everyday life, when your lover can feel your energy and skillfully guide you to deeper and more passionate flow, your body relaxes. As a women you can trust him, and surrender to the depth of his loving command. When he seems unable to feel you, then you naturally withdraw your trust, take control, and do your best to lead yourself."

"A good orgasm is satisfying, but a great orgasm can be a revelation of your deepest being, unfolding the truth of who you are in ecstatic communion with your lover."

 

"True surrender is true power: the love-force that moves the universe is also the love-force that breathes your breath and beats your heart. When fear dissolves, you no longer separate yourself from this single flow of immense force. Love is continuity with infinite life-force, a oneness of being with no separation. Opening sexually is opening to this flow of life-force. And love is the key to this opening"


"One of the deepest feminine pleasures is when a man stands full, present, and unreactive in the midst of his woman's emotional storms. When he stays present with her, and loves her through the layers of wildness and closure, then she feels his trustability, and she can relax"
Testimonials
Real . Life . Clients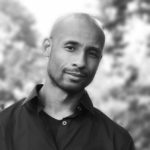 My counseling relationship with Scott started in late 2011.  We have been working together off and on for about 18 months.  What initially started off as counseling and support during a relationship termination ended up shifting to relationship and career coaching about 6 months later.  Scott has this uncanny ability to articulate behaviors and emotions […]
Articles
FEATURES ABOUT LIFE, LOVE, GROWTH, MONEY, SEX & SPIRITUALITY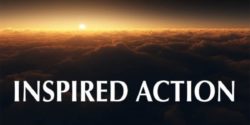 Subscribe: Apple Podcasts | Android | Google Play | Stitcher | RSS | More I discuss the difference between being pulled by inspiration vs pushing through will power in this podcast.